Bobcat Towing
Melbourne Bobcat Transport & Towing Services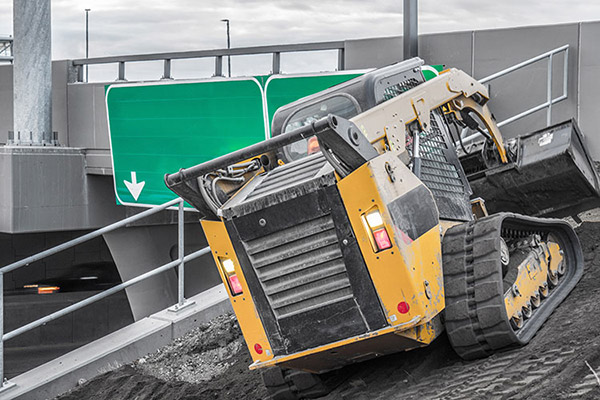 Bobcat machines are powerful and versatile. They are mainly used for digging dirt, but they also have many uses, especially for construction sites. However, bobcat loaders are incredibly massive and heavy. You need the proper equipment to make sure they are hauled safely and securely. And it is precisely what Fast Melbourne Towing is for.
When choosing a towing company in Melbourne, you only want the best. Fast Melbourne Towing is the dependable service company you need in the city. We have a proven track record of happy customers.
We have a team of drivers equipped with the knowledge and skill in hauling these bulky machines. We only utilise the latest in towing technology. This way, we can provide each and every customer with a state-of-the-art experience. We are dedicated to the quality of our services so that we can handle heavy-duty towing.
Our towing service is for every business – whether you have a big project or a small one. We have professional and fully licenced towing specialists. Insurance and certifications are all in place. This way, you never have to worry about a thing.
It is our goal to make your job easier for you. Just look at the available options, make a telephone call, and talk to our customer service representative. You can now leave the job of towing the equipment to us while you concentrate on your business.
The Fast Melbourne Towing Guarantee
Book our towing service for your bobcat, and we will take care of the rest. We always deliver on time – no excuses. Customer service is our business. We work hard to make sure all clients are satisfied with our work.
The safety of your equipment is one of our biggest concerns. We make it our priority to ensure that the transport is safe and secure. It is our way to show our integrity and professionalism as a towing service provider in Melbourne.
Our commitment to serving our customers makes us the best choice for businesses that require bobcat towing service in Melbourne and nearby areas.
Talk to Us
Make Fast Melbourne Towing your bobcat towing partner. You can get a free quote of our service through our website. Just specify the service you require, which is bobcat towing. If you want us to prioritise your request, simply indicate that you need immediate assistance. We will give you a reply to you on the same day.
It's that easy! Contact Fast Melbourne Towing today.