Excavator & Machinery Towing
Melbourne Towing & Transport for Excavator's and Machinery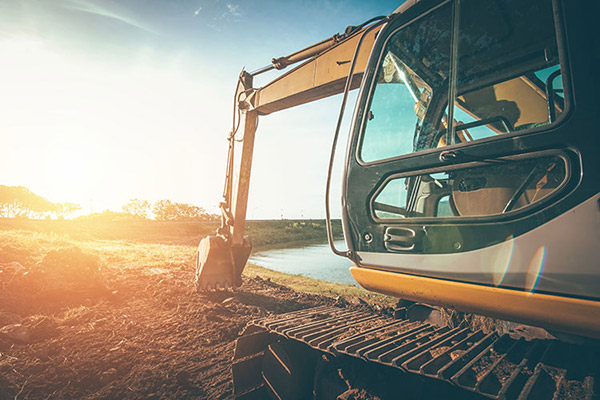 Fast Melbourne Towing has acquired vast experience in towing, transporting, and recovering different types of equipment. When you need a trustworthy heavy machinery or excavator towing service, we are the specialists to call.
We make it our goal to provide you with the quickest and most efficient towing service in Melbourne. This way, you can get back to using the needed machinery and minimise as much downtime as possible.
The Fast Melbourne Towing Difference
Dragging massive machinery is never an option. These pieces of equipment are an investment in your business. You should only have professionals deal with them, especially when transporting the machinery. Our experts will take care of the asset, ensuring that all parts are safe and undamaged until it gets to the intended destination.
We have well-equipped machines and vehicles for towing.
Excavators and other machinery often have customised requirements in towing. We have a fleet of vehicles that we can use to move the equipment. First, we have to assess the situation and come up with a plan that will result in successful towing. Don't worry; our decades of experience have taught us the best ways to tow each piece of equipment.
We guarantee that we will get the machinery and transport it to its location as quickly as possible.
We follow a stringent quality management system.
Our towing vehicles and equipment are all clean, modern, and reliable. We only use the best technologies for safety and quality compliance.
We are customer-focused.
We know what's important to our customers. From keeping the equipment safe to delivering on schedule, we take all these aspects seriously.
Time is of the essence, especially for construction projects that require excavators. We recognise the need for the equipment to be onsite on the dot. It is why we keep to the schedule while also ensuring that all excavators and pieces of machinery are handled with care.
Our customers may also require towing service at unusual times of the day. For this reason, Fast Melbourne Towing is open 24/7, so that we can help you tow the equipment, wherever you may be in the city.
Contact Fast Melbourne Towing
We know that moving the excavator and other types of machinery safely are essential to you. Our mission is to exceed the expectations of our customers. If you need towing services for heavy plant equipment, give us a call, and we will have one of our friendly people assist you,