Check out our Towing Options
Our Melbourne Towing Services 
Towing Melbourne - We Tow Everything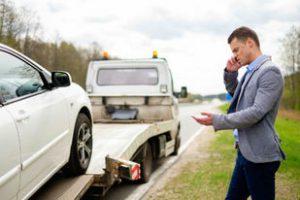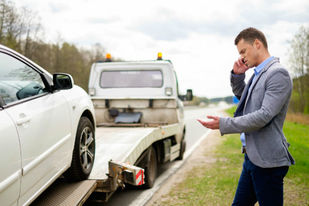 When you need a towing company, Fast Melbourne Towing is just a phone call away. Our highly qualified tow truck drivers, in tandem with our fleet of modern tow trucks and high-tech equipment, are ready to respond, day or night, to emergency situations and for scheduled transportation. We provide the most dependable and precise service anywhere in the Melbourne region as well as across the country. 
There is never an inconvenient time to call because we are always available. Our towing service is structured to fit into your timetable, whenever and wherever you need us. At Fast Melbourne Towing, we provide the best towing services in all of Victoria. Our team have decades of experience and have worked in all parts of Australia, plus internationally at towing service companies in the USA.

Controlled Accident Towing Service
There is a controlled accident towing system in effect for Melbourne, Mornington Peninsula, and the Geelong areas. This means that only authorized, accredited tow companies with numbered plates that include TOW or HTT are allowed to transport a vehicle that has been involved in an accident in a controlled area. Additionally, authorized accident scene tow trucks are notified on a rotational basis for required services. To request accident towing assistance within a controlled area, you will need to call 13 11 76 in Melbourne and Mornington Peninsula, or call (03) 5277 2111 in the Geelong vicinity.

We are set up & ready to go
While Fast Melbourne Towing drivers are accredited for accident towing, we can only respond to a crash situation if we are on the controlled allocation roster at the time towing is required. However, there is no allocation system for accident sites outside of the controlled areas. That means that if you are involved in an accident, and need a towing service in a non-controlled region or rural area, we have the education, equipment, and experience to move your vehicle in accordance with all of the Victoria road safety laws and regulations.
Our tow trucks are equipped to handle front wheel, back wheel, and all-wheel vehicles. We will tow your vehicle to a safe location of your selection or we can tow it to our holding lot until you can pick it up.
Towing Categories
Additional information is available by clicking on your desired towing service page as it is listed on the drop-down menu under the TOWING SERVICES direct page.
​
For an immediate tow or to arrange for a scheduled service, call and speak with one of our professional and customer friendly staff members​
​
We're a Tow Truck company that genuinely gives a shit....