Flat Tyre Melbourne - We Can Change a Flat
Melbourne Towing - Flat Tyre, No Worries
​​​Whether you are in the middle of heavy traffic or going to your vehicle in a parking lot, having a flat tire is one very inconvenient situation. If you are in traffic, you need to slow down, pull far enough onto the side of the road so that you are safely away from passing vehicles, and turn off the engine. Driving on a flat tire can seriously damage an otherwise repairable tire and it can definitely do extensive damage to the tire's rim or wheel base.
Tires can go flat for a number of reasons that include a tiny hole in the tire, a poorly mounted tire, a damaged wheel base, a malfunctioning valve stem, or worn out tire treads. Regardless of what caused a tire to go flat, you will want to get it repaired as quickly as possible so that you can get back on the road and reach your intended destination.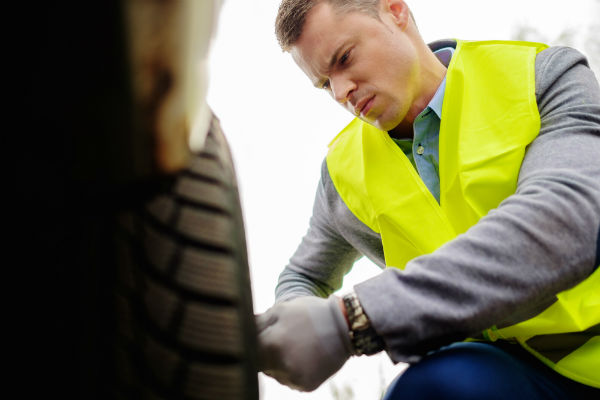 We Will Change a Flat Anywhere at Any Time
​Day or night, in the city or on a rural road, Fast Melbourne Towing is the solution to your problem. We are available 24/7, 365 days a year to assist drivers in their hour of need. Our tow trucks are equipped with the tools and equipment needed for repairing or changing flat tires. When you use Fast Melbourne Towing for flat tire roadside assistance, both you and your vehicle will be in safe hands.
If you do not have a spare tire, or the one you have is not usable because it is from the last flat that you had, there is always a Plan B – Towing. Fast Melbourne Towing will tow your vehicle to a local service station or any other location you select.
One call to Fast Melbourne Towing for emergency flat tire assistance is all you need to do to start the repair service process.
Call us now and get a free Quote