When you need a towing service, it is reasonable for you to ask how much it would cost you. If you have tried the service before, it would depend mainly on two things: the location and the towing company itself. Often, the charge will also be based on the type of vehicle you have. If you have a truck, it will surely cost more than an SUV.
Most often, people are not prepared for roadside assistance. When your vehicle requires towing, you may not have a plan at all. You just understand that you need a towing service to get you out of the road when your car is disabled.
No matter what the cause of the problem is – whether mechanical or electrical – you want to ensure your car is not stranded. If it stays on the road, it could even get impounded.
You most likely need a towing service if you are in any of the following situations:
You accidentally lock your keys in the car.
Your car has stopped working because it overheated, which is a common problem with older vehicles.
You have a flat tyre, and you do not know what to do.
You have a dirty (or old) battery with corroded connections, and you need your car jumped off.
Your car does not start.
Perhaps you ran out of fuel, too. With such a misfortune, the best thing that you can do now is to hire a towing service.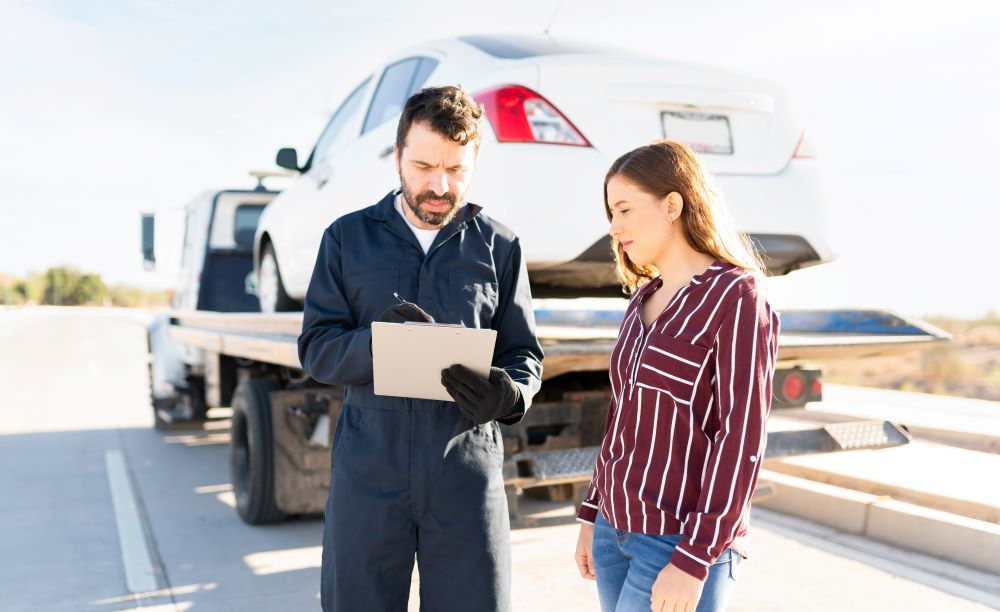 How Does Car Towing Work?
After assessing your situation, you have decided that you need a towing service. The next logical thing to do is to get a quote. You can do so by calling a towing company or sending an enquiry online. But how do you know the service is priced just right? What if other companies are willing to tow your vehicle for a more affordable price?
One research reported that more than 6.5 million Australians go to their workplace by car. According to the same document, Melbourne has almost 110,000 more commuters than the busier city of Sydney. How is it possible when Sydney has 294,000 more people? Peak hours in the city are almost treated as an ordinary occurrence.
Yes, there is a lot of traffic, which also leads to several car breakdowns. However, even if you are in the CBD commuting or going bay-side, you will agree that being stranded roadside can become disastrous.
It is why you should already know which company to call beforehand. You may not have experienced a car breakdown before. But the last thing you want is to be left on the road while many other vehicles try to pass by.
After calling the towing company, you should get the assistance you need within 30 minutes or so. It is why it pays to work with a local company so that they can attend to your towing needs right away. The serviceman will check your car first before it is towed.
You will be provided with an expert diagnosis, along with the solutions to help you fix the problem. However, if they cannot solve it, a truck will tow your car to your destination.
Factors that Affect the Final Towing Price
If it is your first time to call a towing service company, you could just agree with whatever price they quote you. After all, you do not want to leave your car unattended by the side of the road. With Melbourne full of vehicles almost at any time of the day, it is impossible to find another way.
We have seen it happen to many people. They simply take the quote and have their car towed. In reality, they were charged a much higher price than they should have paid. Before you let any towing company take your vehicle away, you should know the reasonable range of pricing for the service.
The best way to understand how towing is priced in Melbourne is to find out the factors that affect the final cost.
They include the following:
1. The Credibility of the Company
The first and foremost thing that you should consider is the licencing of the towing company. You should only let real professionals tow your vehicle, mainly if it broke down because of an accident. The state government requires any company to have a licence first. Some rules and regulations have to be followed, including the accreditation of the tow truck driver.
Some companies allow trainees to operate on their own. Even worse, other providers would tow vehicles without the drivers carrying a proper licence. It is against the law to drive a tow truck. This activity should only be performed by a licenced tow truck driver – not just any driver. It means that although you or the person with you has a driver's licence, non-certified tow truck drivers should not attempt to tow another vehicle.
The only exception here is if your car simply stopped working due to a mechanical failure. In such a case, you or any driver with you can tow the vehicle.
How does licencing affect the final price of the service? You can tell that unaccredited operators will provide you with dirt-cheap prices. This way, they can entice you into booking them over a professional. Instead of going this route, we suggest that you only choose a reputable and licenced towing company in Melbourne.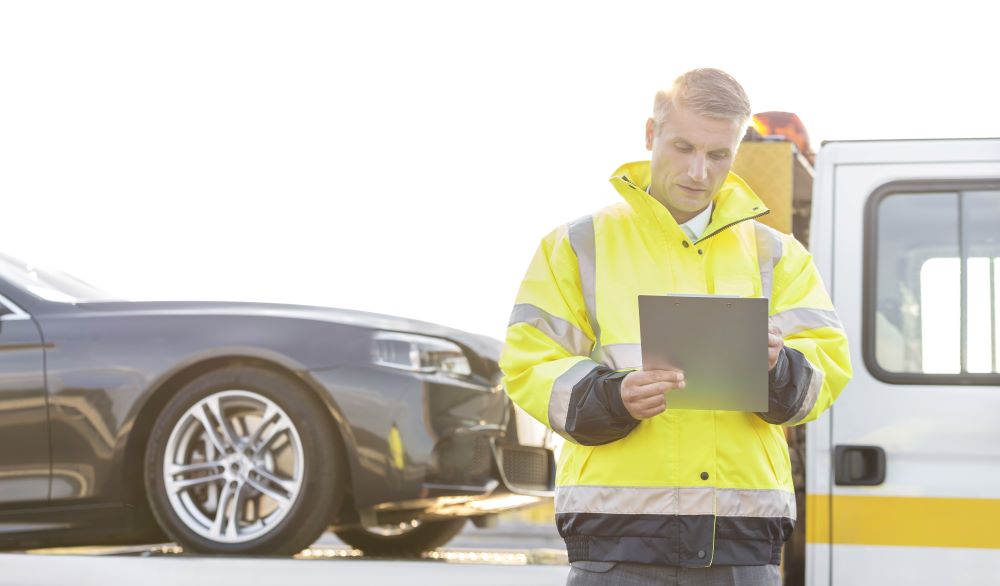 2. The Distance
A significant factor that dictates the price of the service is the distance the tow truck will travel to get to where your vehicle is. If the pickup destination is too far, you will certainly pay a hefty price.
To understand your options, here is an overview of the towing prices in Melbourne based on the towing distance:
If the location is shorter than five kilometres, the price is around $88.
If the towing truck has to travel anywhere from five to nine kilometres, the service will charge $99.
Destinations 10 to 19 kilometres away will cost $110.
If you need your vehicle towed 20 to 49 kilometres away, payment will be between $132 and $165.
For destinations 50 to 99 kilometres, the typical charge is between $220 and $330.
A $110 charge is added for each 100-kilometre that the towing truck has to travel. Therefore, if the location is already 500 kilometres away, you can pay more than $1,000. Do note that the figures above are merely an estimate based on the average price.
Long distances will cost you a lot, which is why it is best to opt for a freight company over a towing service.
3. The Destination
The distance does not only entail how far the tow truck will travel to get to your car. The final price also considers where you want the vehicle to be dropped off. The best thing about towing services is that you can request wherever you would want your car to go.
However, you should also understand that the destination will be calculated against where your vehicle was picked up. If the original location is several kilometres away, it will add to the charges of the service.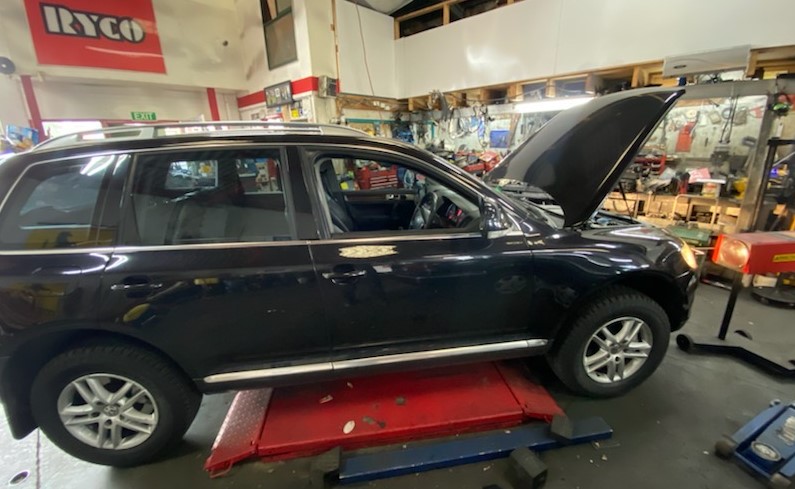 4. Time of the Day
Aside from the pickup and destination distances, the time of the day also affects the towing price. You will have no worries about any cost increases if you need the service during regular hours.
Most tow truck services, such as Fast Melbourne Towing, provide 24/7 assistance. Therefore, you can have your car towed at any time of the day. However, you should be aware that after-hours services cost extra. Any additional charge should be provided to you during quoting. Usually, after-hours mean services provided starting 8 PM or 9 PM depending on the company.
If you book for a towing service during weekends, you will likely have to pay a higher price as well.
5. Type of Vehicle
Typically, all kinds of vehicles will be catered to when you request towing service. It is hassle-free since you do not have to worry no matter how big or small your car may be. It can even be a motorcycle or a bicycle.
However, the type of the automobile, particularly the size, can affect your final quote for the service. For instance, if you have a large vehicle or a caravan that stopped working, it means a heavier and bigger tow truck is required. Due to the large size and the heavier weight of the auto being towed, the cost can go up accordingly.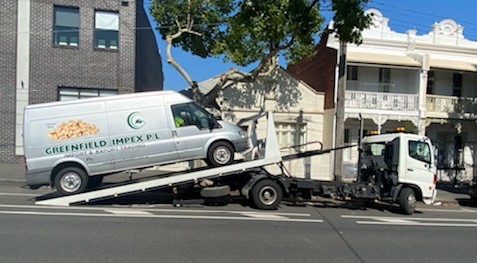 6. Types of Issues with the Vehicle
If your car does not work or start, the price quoted may increase. You will typically be asked to provide certain information about the problem before you get the quotation. If you got into an accident and the car is no longer steerable, the price will be much higher than a car that can be driven to another location.
For non-emergency towing, the cost is often lower than emergency-related services. For instance, if the vehicle is inoperable and is on a busy highway, it requires emergency towing. In such a case, the charge will be higher than a car that just stopped working on the side of the road.
7. Service Required
Here at Fast Melbourne Towing, we do not just provide car towing services. If you need a trade or specialised towing, we are the company to turn to. We also offer emergency 24/7, long-distance, and abandoned car towing.
Is your car stuck in an area because of bad weather? Our pros can help get it out of there for you. We are known to handle all weather conditions so that you do not risk your safety. Just let our pros handle any of the following scenarios for you:
Car stuck in a muddy road
Slippery road surfaces
Downpour
Poor visuals due to harsh weather
Snow
Storm
If you cannot drive your vehicle because of an accident, we can also help you out. No matter what sticky situation you are in, we have got you covered.
8. Other Instructions from You
If you have any special instructions, such as avoiding a specific area, it may increase the final price that you have to pay. You may also ask for the car to be left at a certain location. The cost of the towing service rises depending on how complex your request is.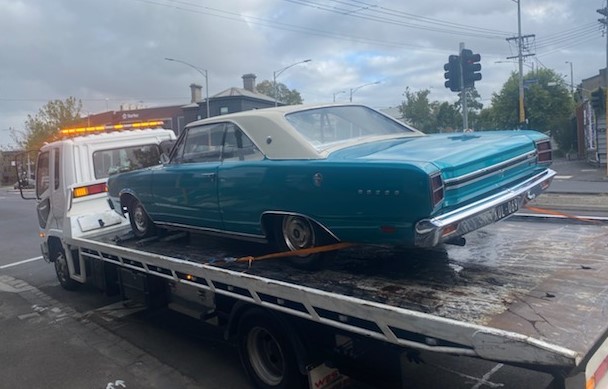 Regulations to Understand
As mentioned, it is not allowed to tow any vehicle when you want unless you are appropriately licenced. This rule is valid when towing a car after an accident. Aside from being accredited and licenced, the tow truck operators should also comply with the following laws:
The Accident Towing Services Act 2007, which is the prime statute that regulates the entire vehicle towing industry in Victoria.
The Accident Towing Services Regulations, which is legislation that is renewed regularly with a focus on the conditions that towing operators should meet.
Apart from the mentioned laws, there are also others to bear in mind, such as state and federal imposed laws. One example is occupational health and safety. Companies in Melbourne and the rest of the country should understand workplace regulations, particularly those relating to heavy vehicles. After all, towing requires them to operate efficiently.
Workplace standards also govern safety requirements, including the design of the car. There is often a false sense of confidence in some companies. For them, they can tow their customers' vehicles anytime, as long as they have the proper equipment to do so. Just because they have a tow truck does not mean they abide by the law.
The Australian Design Rules require road vehicles to follow all regulations, including finished automobiles and those with elevated work platforms.
There are also restrictions when it comes to towing. While it is not restricted to tow a vehicle that stopped on the road because of mechanical breakdown, certain vehicles cannot be towed without the permission of authorities.
In December of 1998, all State Ministers of Transport agreed to implement certain regulations concerning the capacity and weight of the vehicles. Any automobile with a gross vehicle mass (GVM) of 4.5 tonnes or lower should never tow without consent from proper authorities.
It is also worth noting that there are Melbourne-controlled areas where prices depend on the fee regulations imposed by the government.
So, How Much Should You Pay?
As you can see from above, plenty of factors determine how much to pay for a towing service in Melbourne. In reality, towing services in Melbourne are economical. You do not have to pay a handsome amount to get a good service. You just need a dependable company that is willing to go above and beyond to ensure the satisfaction of the customers.
According to Vic Roads, the fee is about $207.30, which is the current standard charge for a one-off eight-kilometre callout. This charge applies to the Melbourne-controlled area. However, some companies can still cost more than the recommended price.
For crash towing, the first kilometre costs $221.40, which already covers the entire distance from the towing depot to the location of the car. This price also includes the loading of the vehicle and sending it to a specified address.
After the first kilometre, the charge is $3.50/km. If you seek a towing service in the middle of the night or during public holidays, you should be ready to pay the after-hours surcharge. The added fee will depend on the company, but many companies in Victoria charge $75.60.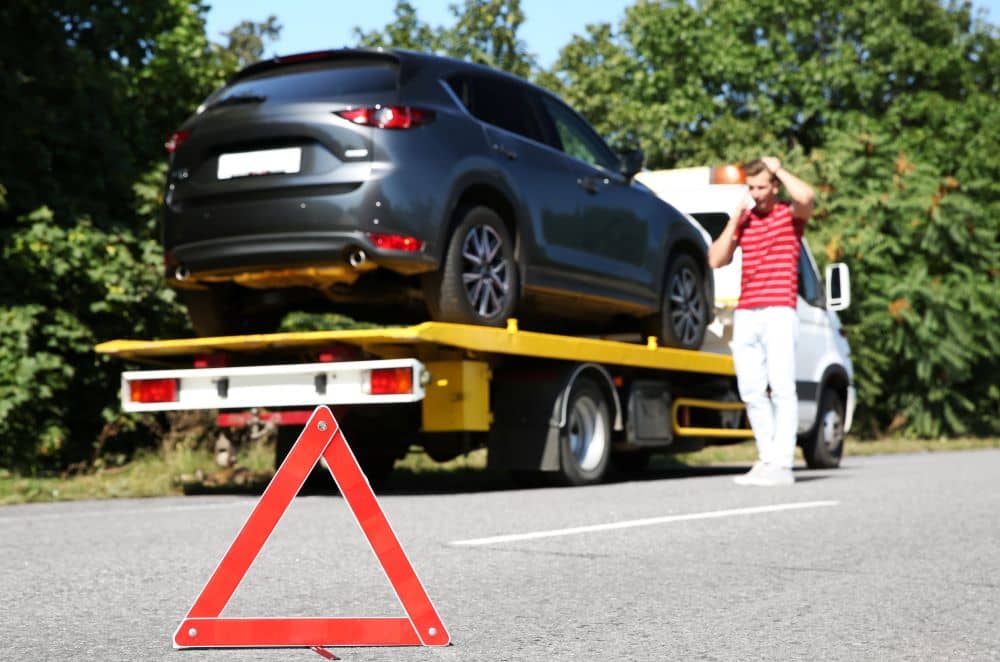 Melbourne Towing Prices vs Other Areas
The same rules apply to tow services in other places. The distance, vehicle type, and time of required service are just among the factors that define the final cost.
Queensland – There are maximum charges applicable for a standard tow, which includes 60 minutes of servicing or working time. It means that the personnel will inspect the vehicle and collect some essential pieces of information.
If the vehicle crashed, both the towing company and the customer should agree with the destination of the wrecked car. Some people may request to have it towed to private property. In such a situation, the tow truck driver should possess the necessary licences and accreditation. Also, the vehicle should be towed to the nearest holding yard.
This storage yard will let the owner keep the vehicle within the premises for about 72 hours. This duration applies to both private cars and those damaged due to an accident. The maximum towing fee is $369.30, which is applied to the first 50 kilometres. The subsequent kilometre will be charged $7.30.
New South Wales – a tow truck service requires a payment of $246. This amount can change depending on the service provider, as well as other conditions. However, it is the base fee, and many firms use it as a guideline.
Towing a stolen vehicle that has been recovered by the owner or authorities is much cheaper. The price is $162, while all subsequent tows are set to $89. For every extra kilometre exceeding 10 kilometres, the additional charge is $5 per km in the Sydney Metro area. If the destination is over 20 km, an extra $4 will be charged per kilometre.
Customers who seek a towing service outside normal business hours will have to pay 20% more than the regular rate.
Western Australia, Tasmania, and the Northern Territory – These states have similar implemented rules and regulations. When it comes to towing costs, however, all the fees are not regulated. However, companies cannot simply choose their prices without studying them. The citizens in these locations need to know the total cost of the service before signing a contract.
How to Be Smart and Avoid Pricey Towing Service Companies
When you know the legalities surrounding towing in the city, it should not be difficult to find a trustworthy provider. The company should abide by the laws while ensuring that customers get the service they require.
The best way to avoid paying more than what you should is to arm yourself with relevant information. Learn about the base price of the service to the additional charges based on the distance.
The vital thing to do is to look for a towing quote. This way, you can examine if the price is reasonable. Some companies charge more than the standard fees. However, it does not mean that they are overpriced. Consider the distance the towing truck travelled to pick up your vehicle, as well as its size. Take a look at the other factors mentioned earlier to grasp the permissible range that you should pay.
Finally, be sure to get a quote first. You do not have to limit yourself to one towing company. You are always free to get as many quotes as you need. This way, you can compare the best offer for your situation. Guarantee that provider services Melbourne to make your choice easier.
It is beneficial to seek the service of a local company, instead of choosing a towing company that operates in other states.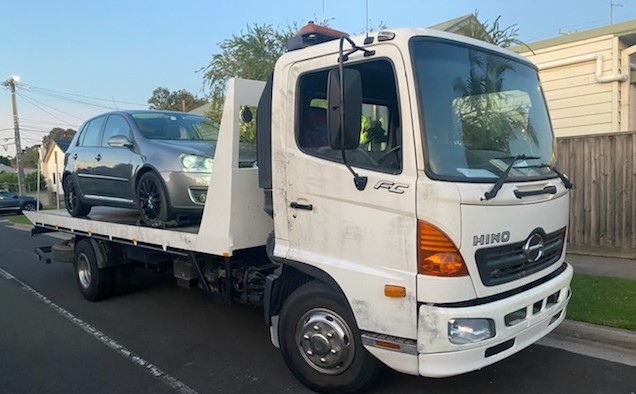 Fast Melbourne Towing is the Best Choice
Here at Fast Towing Melbourne, our goal is to provide the most reasonable price for our excellent service. We offer various services, including emergency towing, without any additional charges. Our experts can tow just about any vehicle in Australia, such as cars, vans, utes, light and heavy trucks, motorcycles, and caravans.
Our company is fully insured with drivers that are fully certified. We have round-the-clock customer service that you can count on wherever you may be in Melbourne.
Just give us a call, and we will provide you with a detailed quote with the best price we can offer. When you need a towing service, you do not have to look elsewhere. You never have to wait long hours to get your vehicle towed. That is what Fast Melbourne Towing is about!
If you have any questions, just fill out the form on our website, and we will gladly get back to you within the day.