Road safety is paramount, and one way to stay safe whilst on the road is to be aware of your surroundings. Just one wrong move can result in severe consequences. It's a good thing that car manufacturers have increased the safety features of vehicles to appease the minds of discerning buyers. If you're in the market for a new car and road safety is one of your priorities (which it should be), we're here to tell you the safest cars in Australia.
What Makes a Car Safe?
Road accidents in the country resulted in several injuries and over 1,140 deaths within 12 months until June 2021. One major cause of road accidents is not knowing the signs of car trouble. But the good news is that you can find vehicles with safety features that tell you it's time to pull off the road. That's why it is clever to look for a car that's rated safe. But the question is, "What makes a car safe?"
Newer cars are believed to be much safer. While this statement is not entirely true, it's the guideline that veteran car buyers follow. Vehicle technologies and parts evolve. Manufacturers spend time and money researching these new technologies to create and incorporate more useful safety features.
There are two types of these safety features: active and passive. Let's talk about active safety features first, which include:
Emergency Brakes: With this safety feature, the car quickly detects that there is an impending crash. As a result, it will automatically apply the brakes if the driver does not take immediate action.
Rear Cross Detection: Movement is picked up within a certain distance or an area. An alarm will be activated if the detector spots a certain object or person.
Rear Bumper Detection: This sensor will alert you if obstacles are near it while you look to park the car.
Lane Assist: This feature helps ensure you stay in between lines. Whenever needed, it will steer the car towards the correct lane.
As for passive safety features, they are activated during a particular incident. Some examples are:
Seatbelts: The occupants need to wear their seatbelts whenever they get in the car. This passive safety feature helps avoid whiplash.
Airbags: The car automatically deploys airbags during heavy impacts or collisions.
Crumple Zone: This is the specific part of the car designed to absorb most of the impact in case of an accident. As the name suggests, this zone will crumple as it bears the damage. In many new cars, this zone is located at the front. When an accident occurs, the engine is almost automatically displaced and will slip under the vehicle. This way, the engine will break through the car's interior, which can cause devastating injuries to everyone in the car, especially the driver and front passenger.
Taking the list of features above, a vehicle is deemed safer if it has most of these passive and active safety features.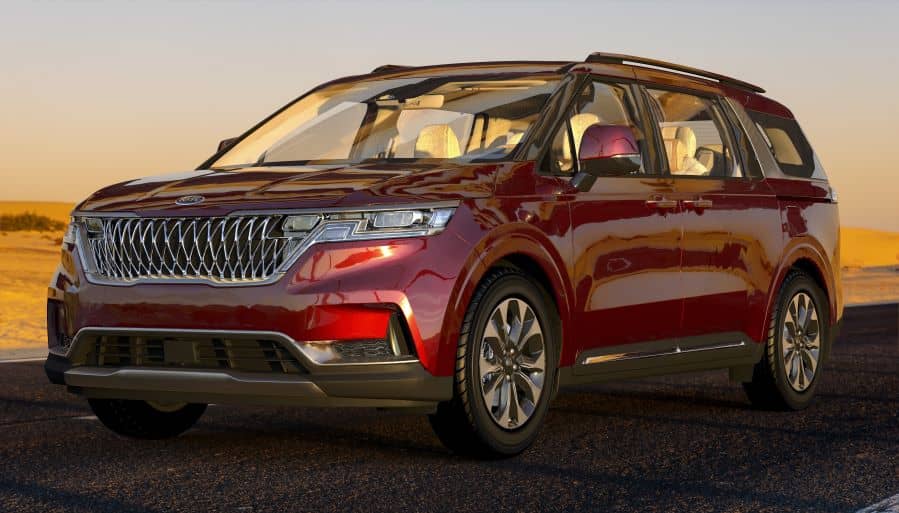 ANCAP Rating
A lot of effort goes into evaluating different vehicles, particularly those that are on the market today. Additionally, it's now so easy to seek assistance if you ever run into issues on the road, such as low fuel, dead battery, and a flat tyre. If you are serious about getting a safe car for you, your family, other drivers, and pedestrians, there are a few sources to seek information from. One of the most significant sources is the Australasian New Car Assessment Program (ANCAP).
ANCAP has tested new cars entering Australia and New Zealand since 1993. The safety ratings are based on the level of safety they provide in case of a crash. Another critical factor is the ability of the vehicle to avoid or at least reduce the effects of the collision. The car receives zero to five stars depending on its performance across the following areas:
Occupant protection, both children and adults
Protection against the vulnerability of the road user or pedestrian
Passive and active safety features
Vehicles with a five-star status are those that passed rigorous testing based on the areas above. ANCAP just introduced the Test Device for Human Occupant Restraint (THOR) in 2020. A new addition to the ANCAP family, this dummy is used in the Mobile Progressive Deformable Barrier (MPDB) test. This test is performed to assess a car's crumple zone and the damage that may be caused to another vehicle, particularly a smaller one, after a collision. THOR is placed in the driver's seat to determine how a specific vehicle protects the occupants and pedestrians.
Before you purchase a car, it makes sense to see which vehicles ANCAP has rated as the safest. It's recommended that you choose one with five stars in the current year. As time passes, the criteria that ANCAP uses become stricter. Therefore, those that were deemed safe several years ago may not be the best choice in today's world.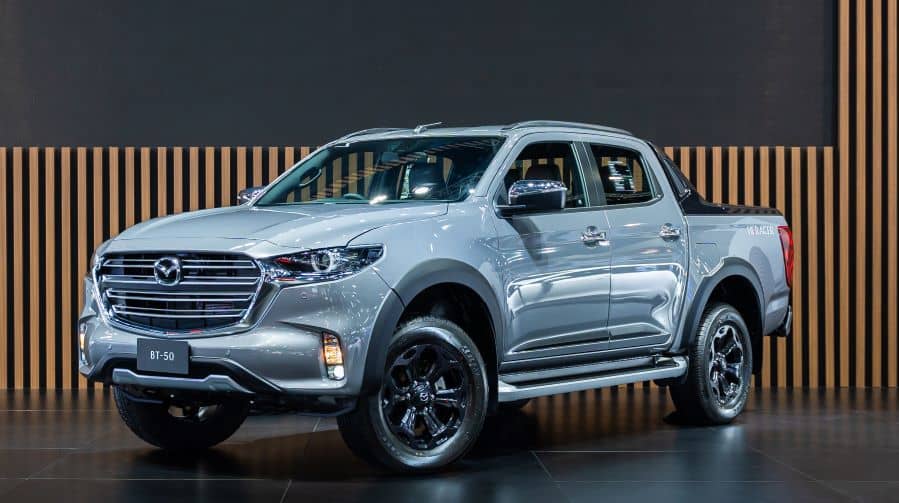 The Safest Cars in Australia
Since 2018, only 39 vehicles have received a five-star rating. And in 2020, new and more stringent protocols rolled out for rating new cars on the Australian market. The good news is that you can readily see which cars received a five-star rating and find specific models here. According to ANCAP, the following are the safest current models in the country from 2020-21:
All variants of Toyota Kluger/Highlander
All variants of Toyota Yaris except Yaris Cross
All variants of Kia Carnival
All variants of Kia Sorento
All variants of Mazda MX-30
All variants of Mazda BT-50, except Thunder
The AWD 2.5-litre petrol and 3-litre diesel variants of Genesis GV80
2.2-litre diesel and 2.5-litre petrol variants of Genesis G80
All variants of Land Rover Defender, except 110 Hard Top
All variants of Isuzu D-Max
Toyota Kluger/Highlander is one of the newest cars to receive a five-star rating from ANCAP. It scored the highest in Adult Occupant Protection (90%), followed by Child Occupant Protection (88%). For Vulnerable Road User Protection, it scored 76% and 82% on Safety Assist.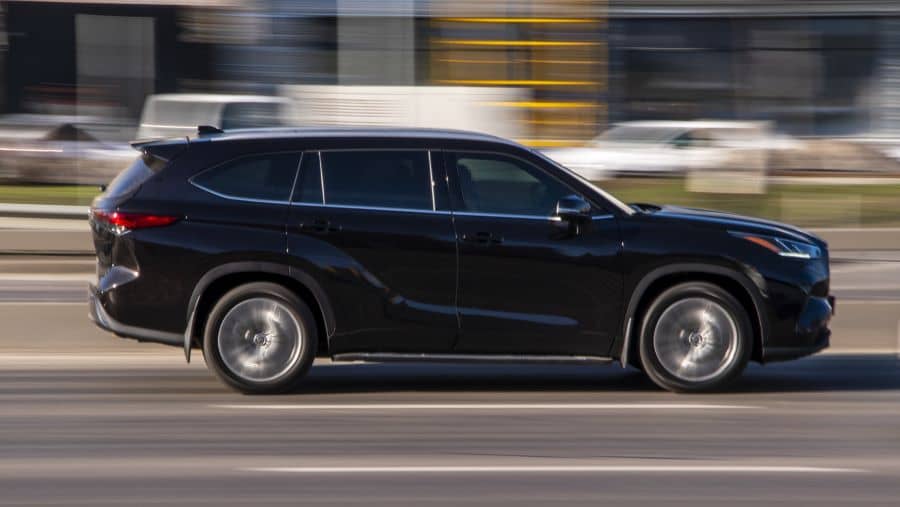 Genesis GV80 was tested in October 2020 and has retained a five-star rating onwards. It scored the same as Toyota Highlander in Child Occupant Protection but higher in Adult Occupant Protection (91%). However, it only received 66% and 79% on Vulnerable Road User Protection and Safety Assist, respectively.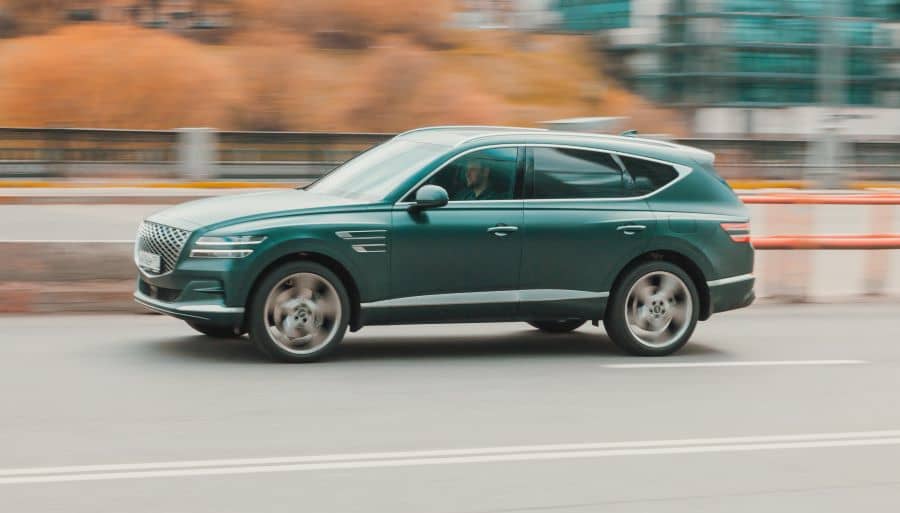 But what about driverless cars? It's a tricky topic, mainly because this technology is still in its infancy. However, it has been around for quite some time. In theory, a driverless car is much safer since it removes any human error that may occur and lead to accidents. Additionally, whenever there is impending danger, the vehicle has a more remarkable ability to react quicker. As a result, it's believed that a driverless car is much safer.
But, there is a problem. These autonomous cars do not understand how other road users will often react. For example, it may be programmed that all people follow road rules, which, unfortunately, is not the case. Therefore, the vehicle does not recognise the fact that pedestrians may suddenly decide to jaywalk.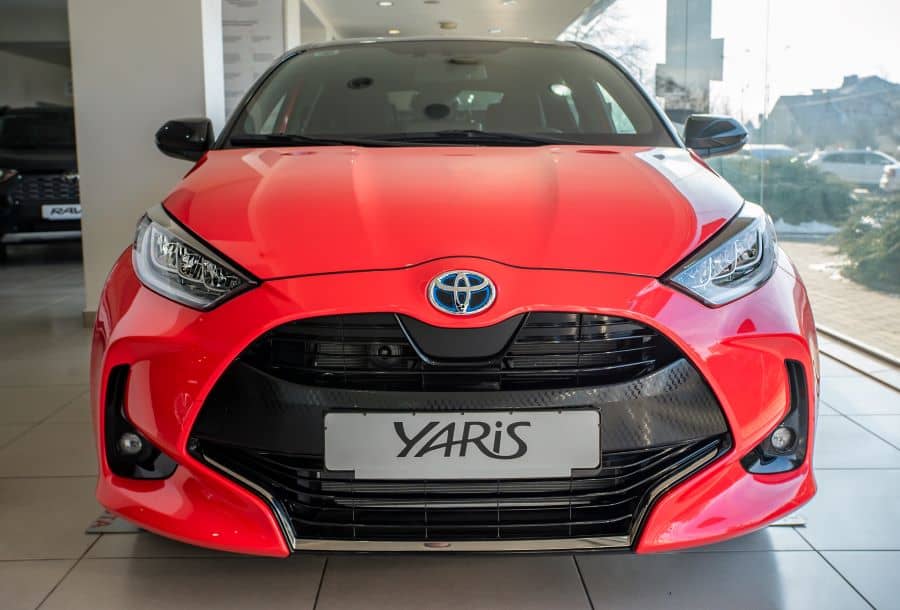 Are Used Cars Safe?
If you're on a budget, you may want to choose a used car instead of a new one. We Want Your Car WA understands this and offers a huge range of used cars to buyers of all ages.
Along with some know-how in diagnosing a vehicle problem, you can check to see if the secondhand car is a safe pick with the help of Used Car Safety Ratings (UCSR). The Monash University Accident Research Centre oversees the rating system, which is based on car crash statistics in Australia and New Zealand. It counts death and serious injury numbers.
The UCSR rating involves the vehicle's role in deciding the injury outcomes, covering both driver and road user protection. It also assesses the contribution of the structure and design of the car, as well as its crash probability or risk. In other words, it takes into account the safety features of the vehicle and how well it mitigates collision results. If the car has a good chance of avoiding a crash, it will receive a high rating from the UCSR.
In the most recent UCSR rating, 22 cars were given the "Safer Pick" status, which means that they:
Provide excellent protection for the driver
Help reduce injuries to other road users, including pedestrians, other drivers, and cyclists, in case of a crash
Have a much lower probability of getting involved in a collision
Come with Electronic Stability Control and reversing sensors or camera
The cars in this rating system are categorised according to their type. For example, the safest used small cars according to UCSR are Audi A3, BMW 1 series, and Toyota Prius 3. As for medium cars, it's recommended to choose from:
Audi A4
Audi S4
Audi RS4
Audi AllRoad
Mercedes Benz CLK C209
Volkswagen Passat
Subaru Liberty
Subaru Legacy
Subaru Outback
Subaru Exiga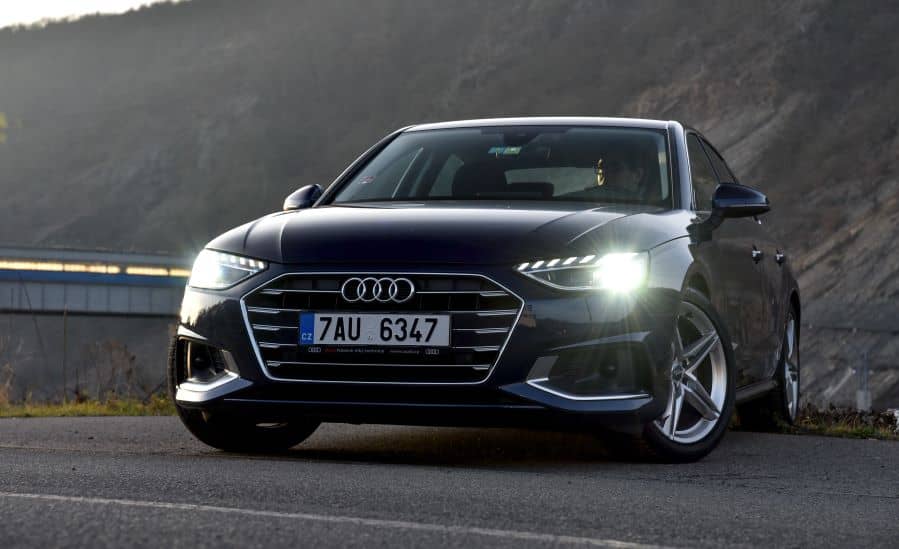 If you're interested in buying a used large car, Mercedes Benz E-Class W212, A207, and C207 are the highly recommended vehicles. Commercial vans and utes, as well as light cars and people movers, were not rated Safer Picks. However, a few garnered an Excellent status.